Kraft Paper 1mm Foam Tape Acrylic Adhesive Double Sided PE Foam Tape
2017-08-23
We want to sell is a
Kraft Paper 1mm Foam Tape Acrylic Adhesive Double Sided PE Foam Tape
, its performance is enough to complete the customer wants it to complete almost all the tasks.We believe that this product can provide customers with an excellent experience, so that customers understand what kind of real good product.
Adhesivity:

Double-Sided Tape

Tape Surface Material:

PE

Tickness:

0.5mm,0.8mm,1.0mm,1.5mm,2.0mm,2.5mm,3.0mm

Color:

White/Black/Gray

Available:

Jumbo Roll,Log Roll,Slit Roll

Temp.Res.:

-20--120

Specification:

1070mm(usable 1050mm)*200m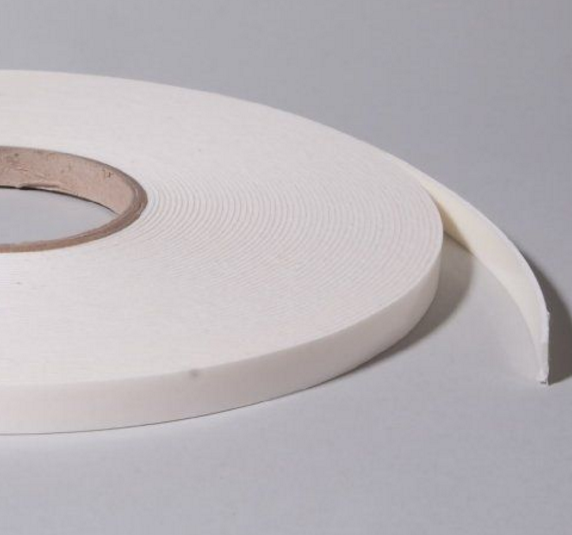 Kraft paper 1mm foam tape Acrylic adhesive double sided PE foam tape with excellent quick stick
Introduction:
PE backing, coating on both sides with strong solvent acrylic adhesive. PE plastic film/Yellow silicone paper/White silicone paper/Glassine silicone paper as release paper liner.
Features:
1.Waterproof,
2.shockproof,
3.heat resistance,
4.sounds resistance,
5.strong stick,
6.weather resistance ability,
7.UV resistance,
8.moisture proof.

Main usage:
Excellent quick stick made it fit for rough surface, such as nameplate, marker, glass map and so on.
1.It is widely used for wall-mount pictures,
2.decorations,
3.fixing of auto parts,
4.packing electronic pieces,
5.cushion on glass board,
6.ceramic tile and wood surface that are clean and dry.